Click here to see the photos and entertainment.
May 31st, 2017 was the last day for a familiar and dedicated Court Security Officer in Campbell County Family Court. Court Security Officer Dave Camm is leaving us and will be focusing on soon becoming a grandfather and enjoying time with family.
Dave has been with the Campbell County Sheriff's Office for 15 years, only after serving a career as a fireman.  Dave has worked for three elected sheriff's and one interim sheriff.  He will be greatly missed by the Sheriff's Office and the Family Court.
Please scroll through and share in the celebration that the Family Court and the Sheriff's Office had for Dave on his last day.  The last videos are priceless.
Most everyone knows Dave in this capacity in Family Court.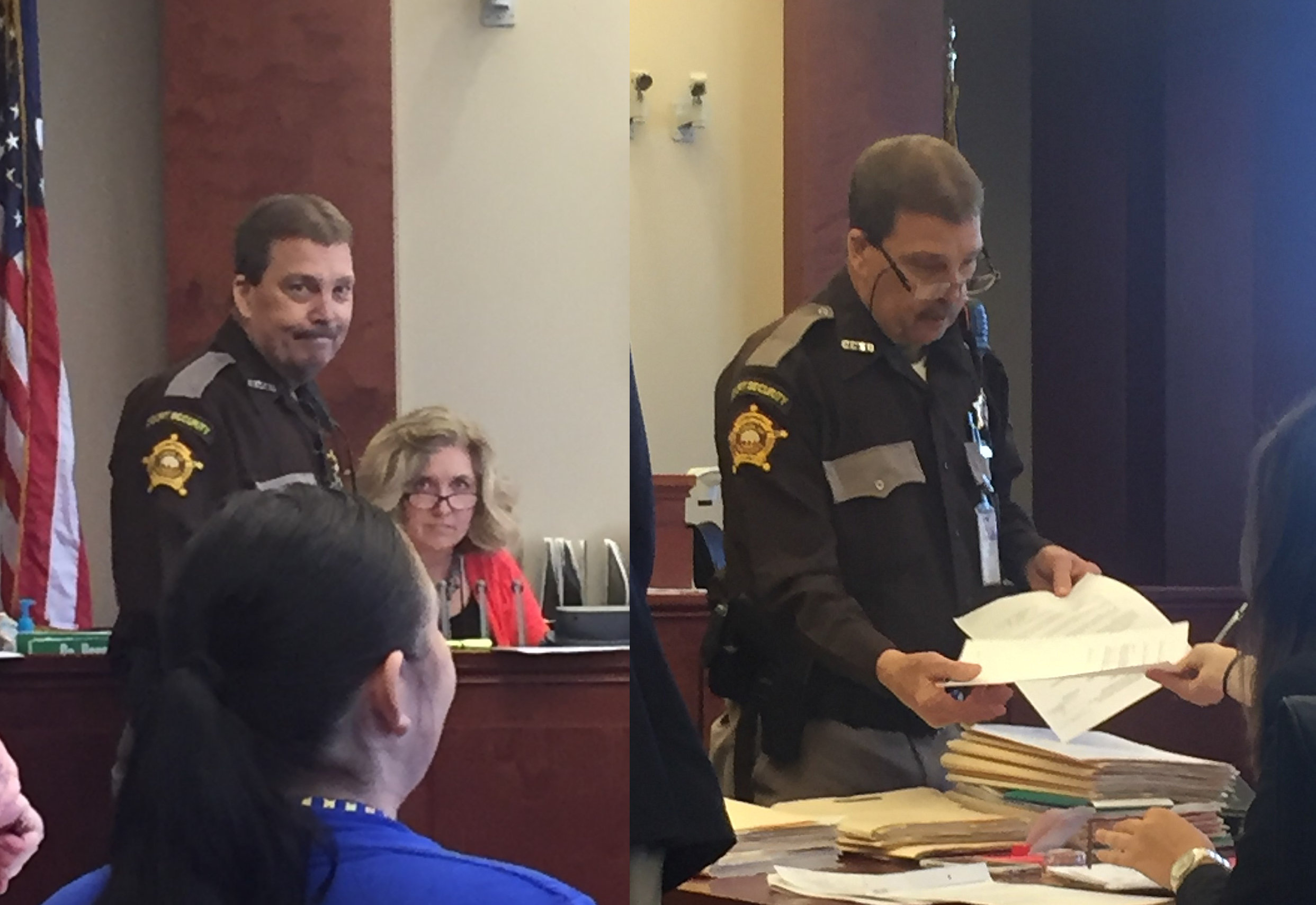 Sheriff Mike Jansen giving Dave a hard time for retiring.  Dave has been talking retirement for some time, but now it's real.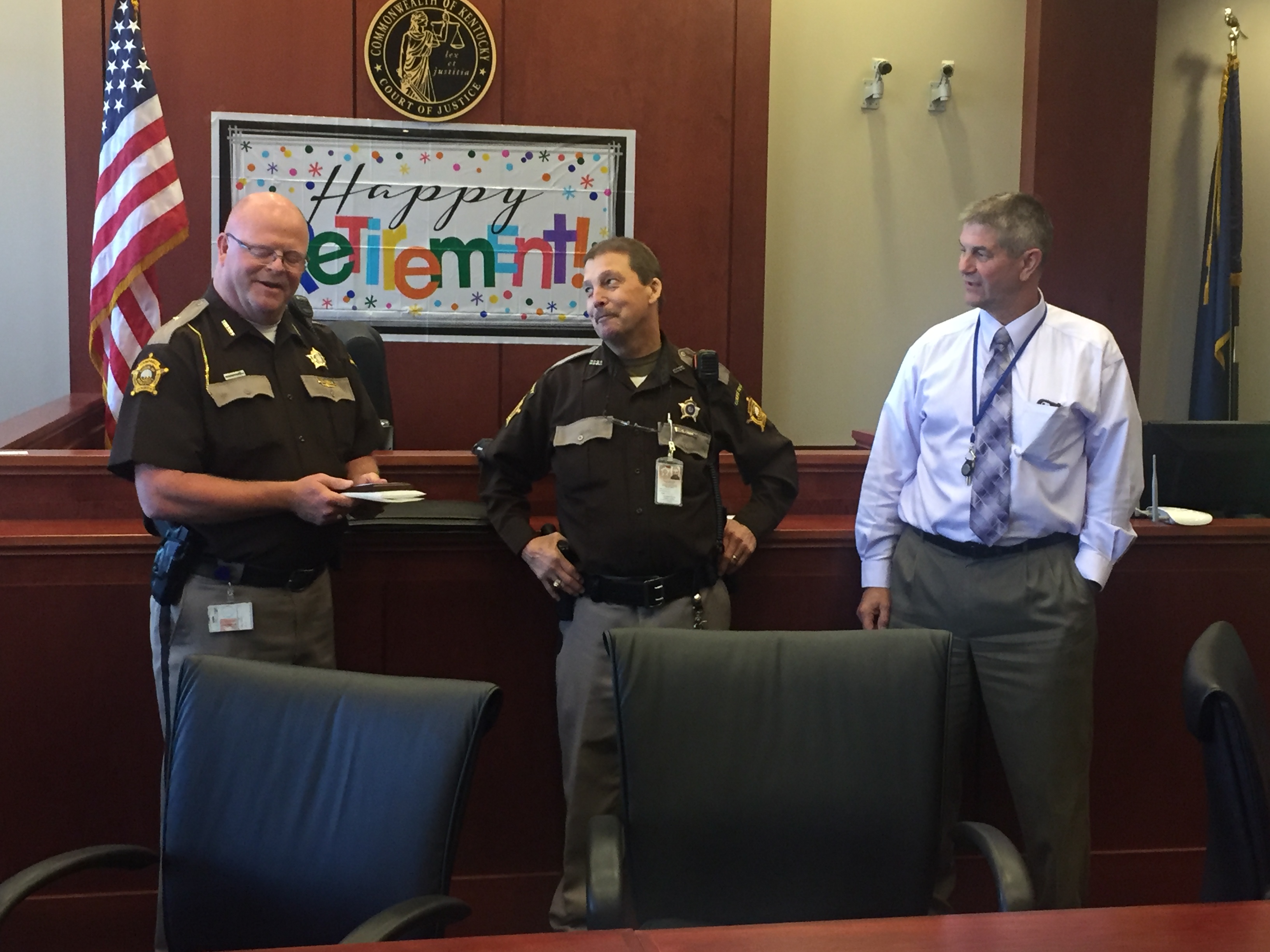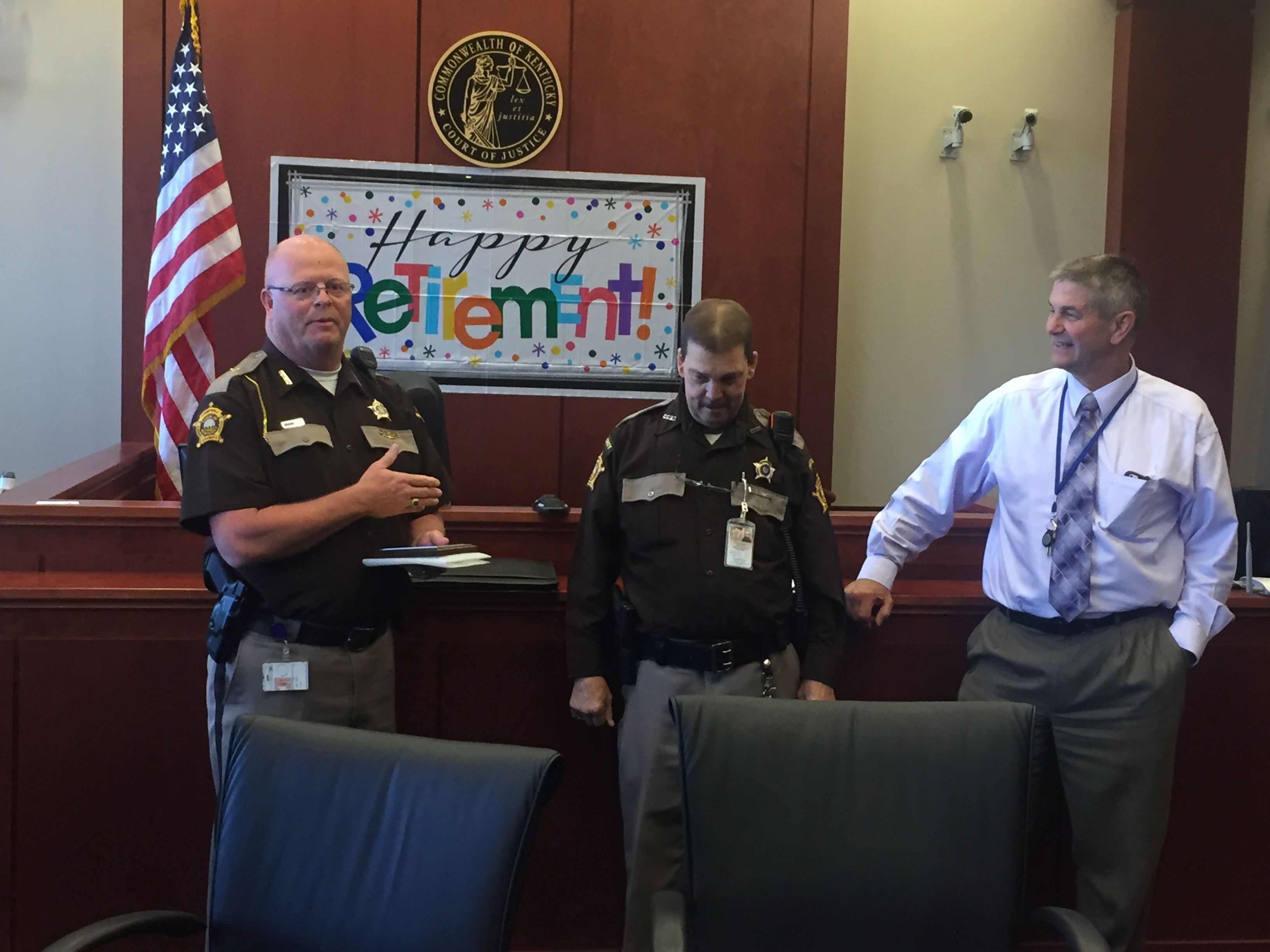 Sheriff Jansen presented Dave with a retirement plaque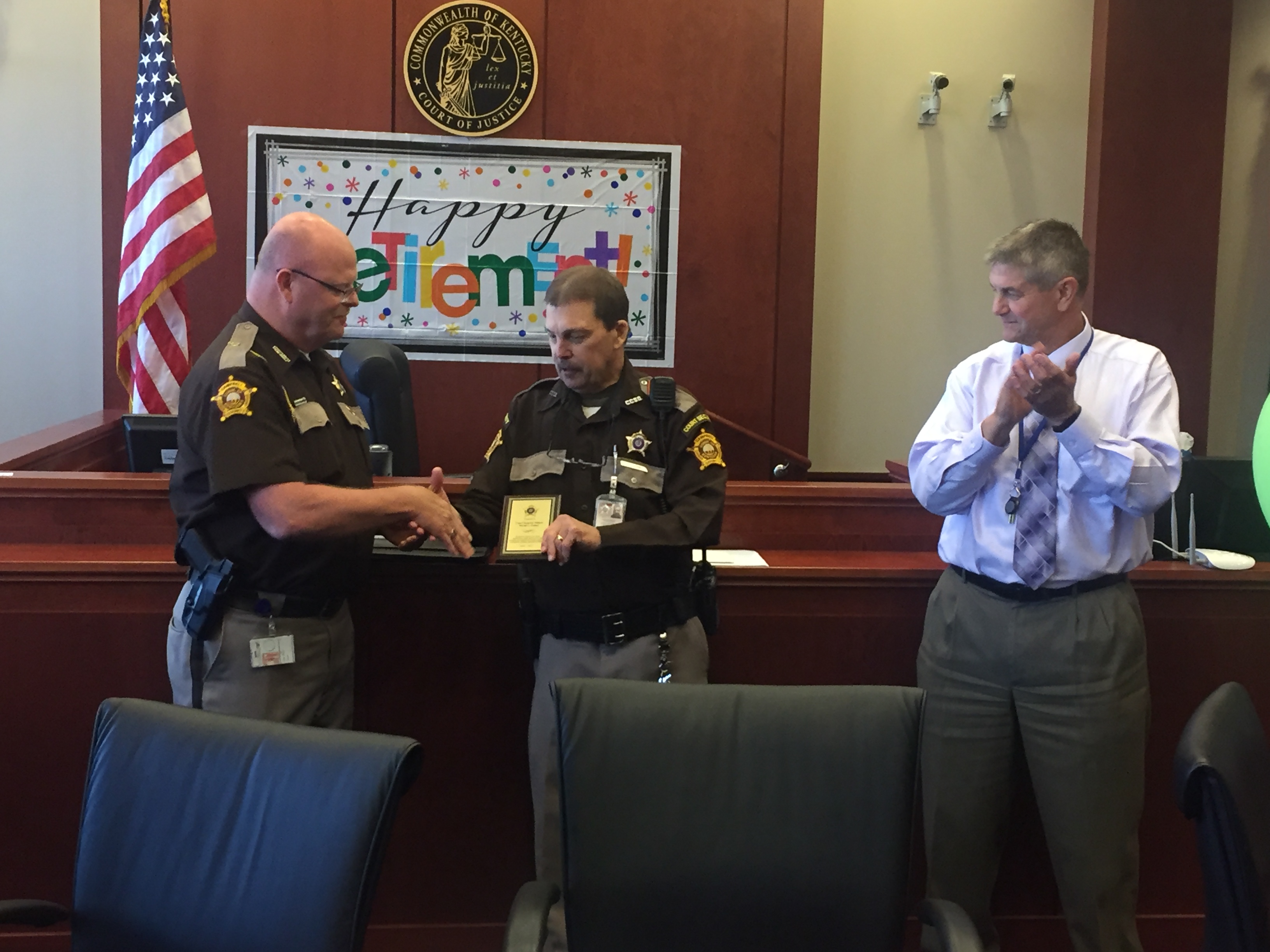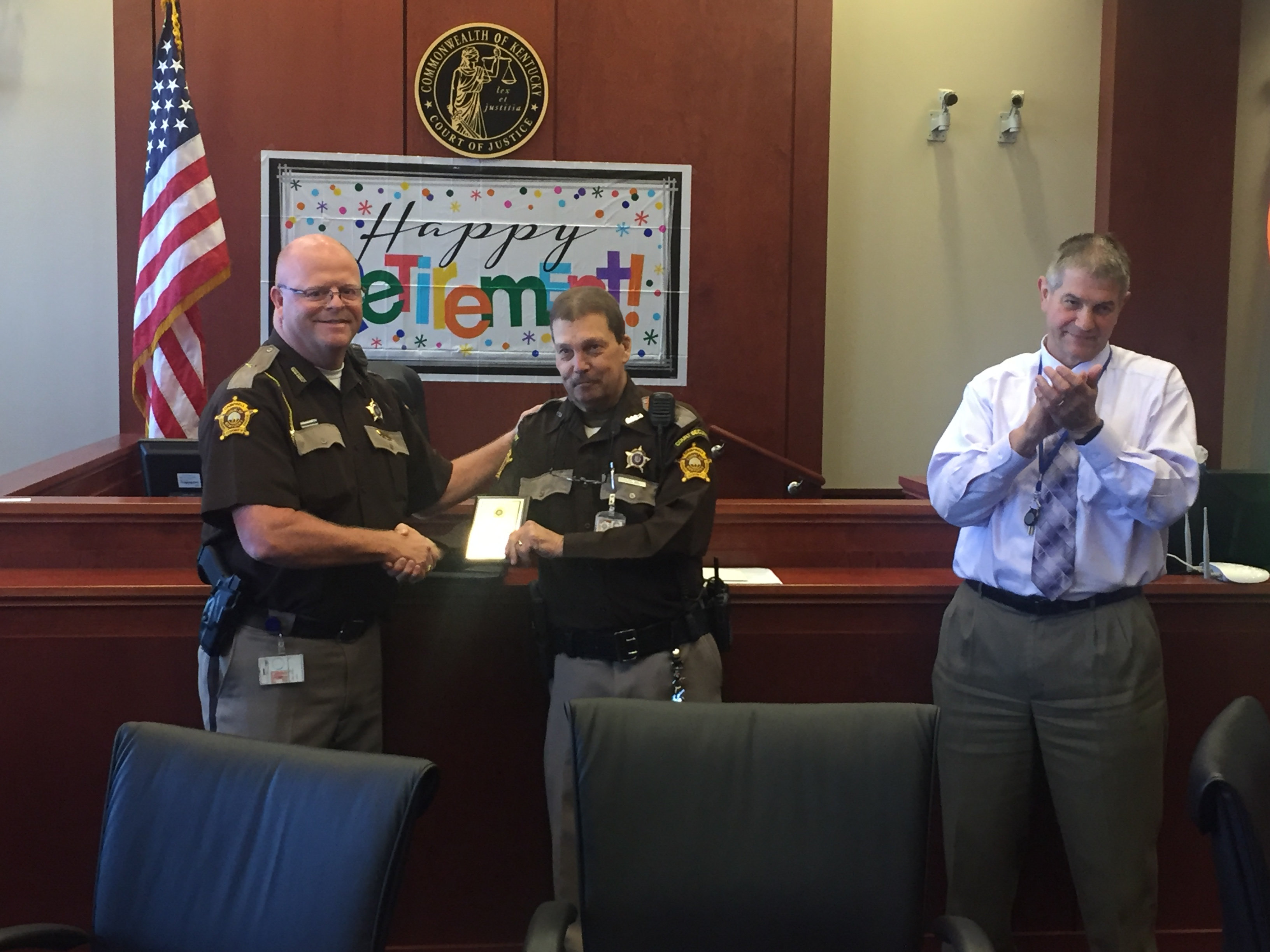 Judge Rick Woeste thanking Dave for his many years of dedication to Family Court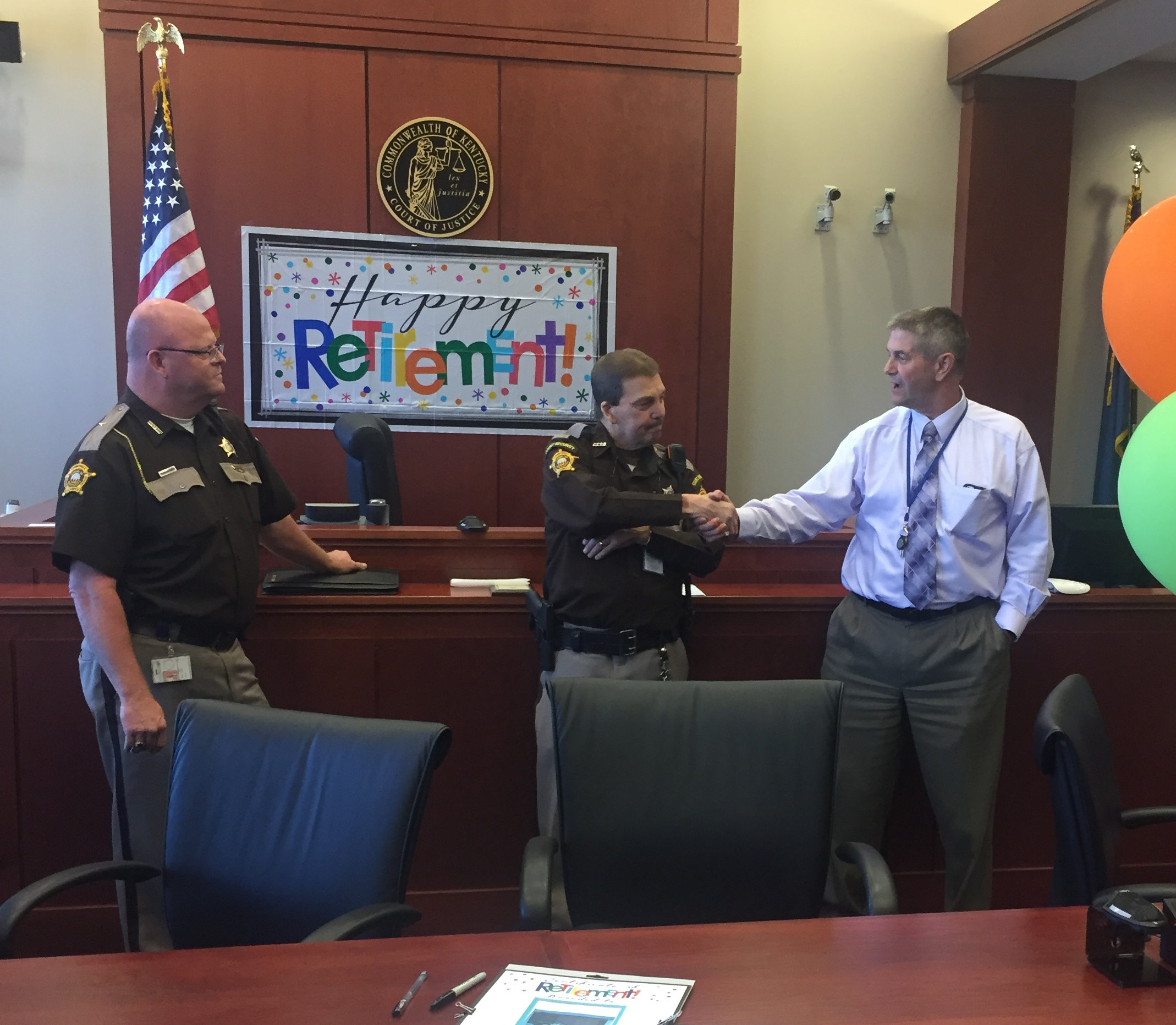 Cammi McGlone from Family Court presents Dave with a retirement ribbon and mug.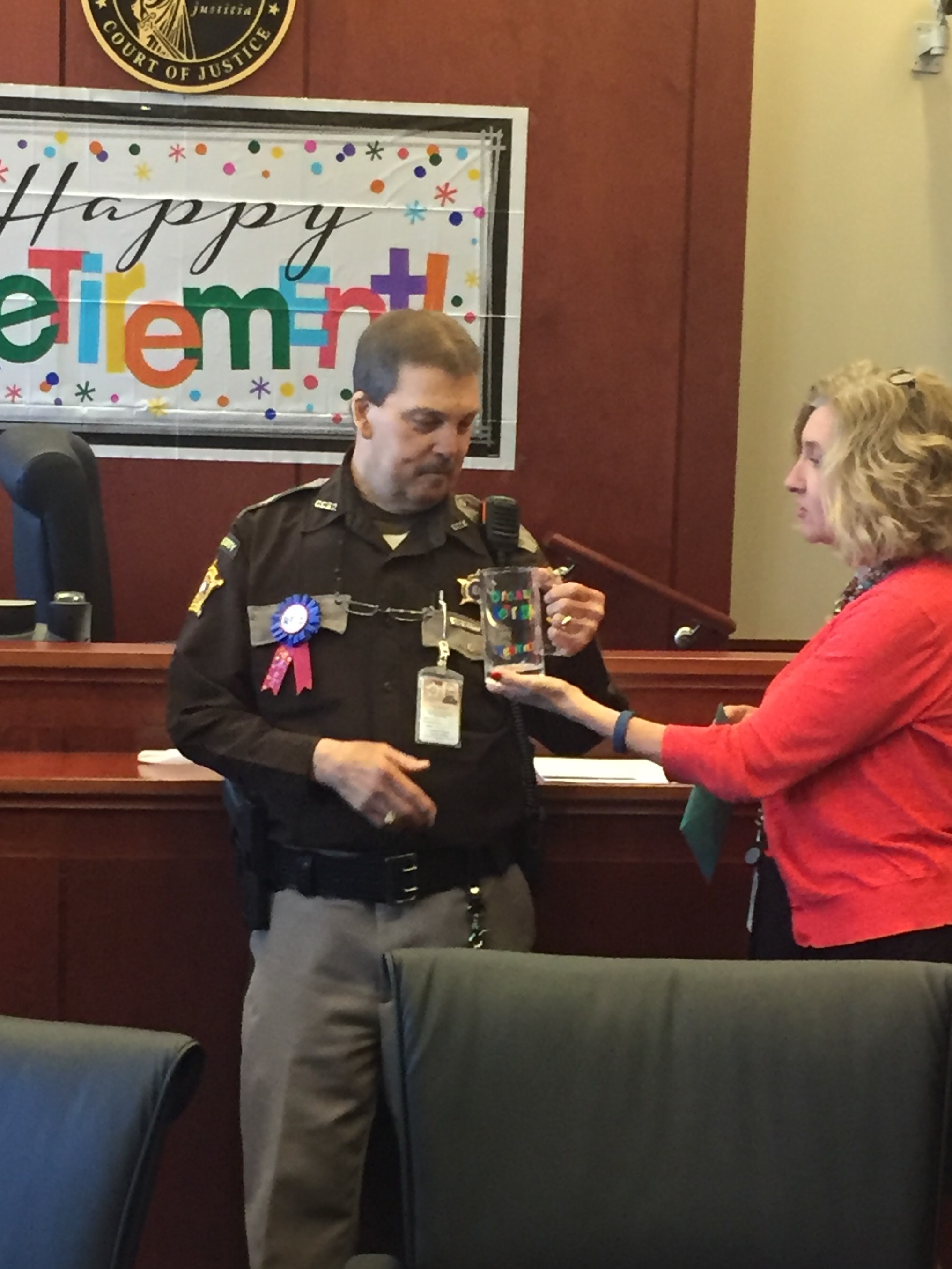 Dave thanks his family for all of their support.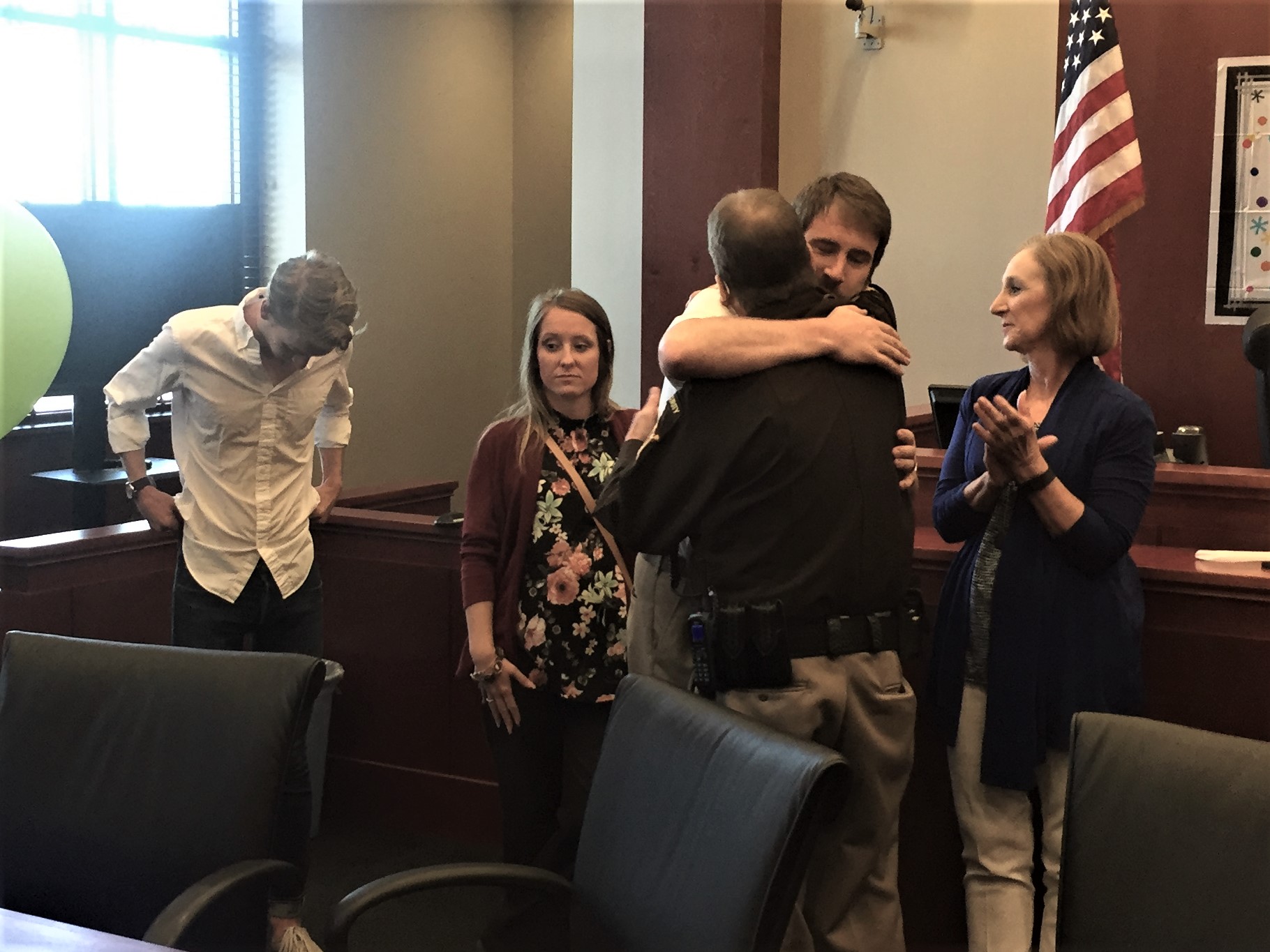 Dave and his family.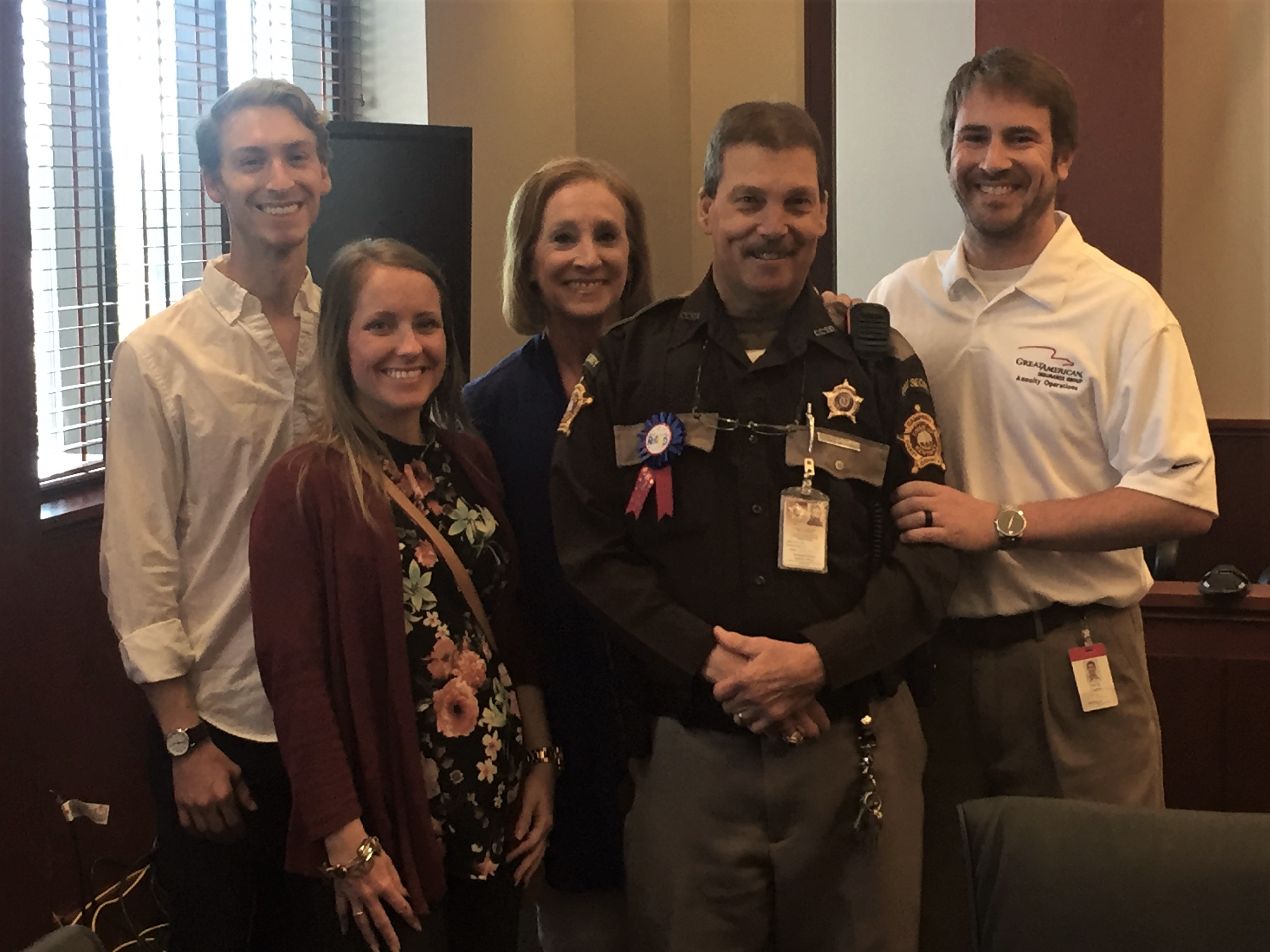 Then the Sisters of the Convent of Perpetual Trouble came to visit for 5 songs.