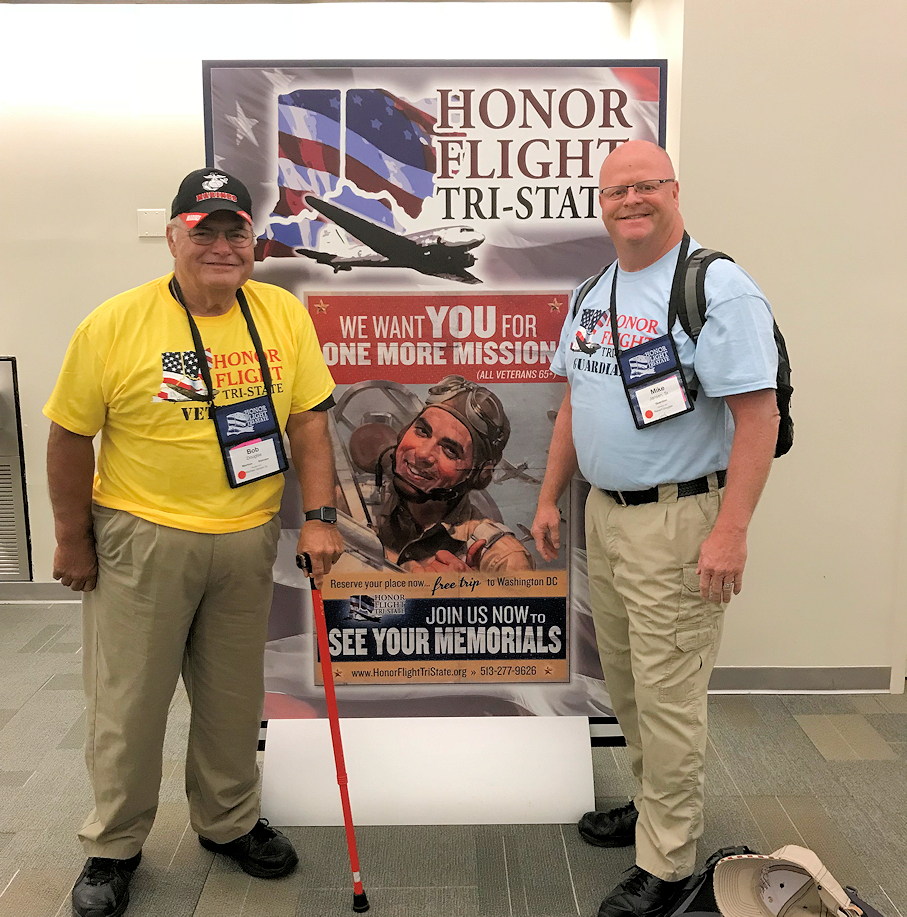 On October 24th, 2017 I had the honor of being a Guardian for military veteran Bob Douglas for "The Honor Flight" to Washington D.C. Bob Douglas is a US Marine Veteran and retired Lieutenant with the Erlanger Police Department. The Honor Flight consisted of veterans that also had a long career in law enforcement serving the citizens of our Greater Cincinnati / Northern Kentucky region. Honor Flight Network is a non-profit organization created solely to honor America's veterans for all their sacrifices and to provide closure. They organize and transport our heroes to Washington, D.C. to visit and reflect at their memorials. Top priority is given to the senior veterans – World War II survivors, along with those other veterans who may be terminally ill.
The day started off at 5:30 Am at the Greater Cincinnati / Northern Kentucky International Airport with registration and a sendoff that will never be forgotten. Then off to the airplane for an 1 ½ hour ride to our Nation's Capital. From arriving at Ronald Reagan Airport until we arrived back to board the plane home it was nonstop. All veterans and their Guardians (escorts) boarded 3 buses with US Park Police motorcycle officers weaving us in and out of traffic as if the cargo was that of the President of the United States.
We visited the 9/11 Pentagon Memorial, Arlington National Cemetery, tomb of the Unknown Soldier, Changing of the Guards, National Law Enforcement Memorial, US Air Force Memorial, World War II Memorial, Korean War Memorial, Viet Nam War Memorial, and the Lincoln Memorial. All these locations were visited in 7 ½ hours.